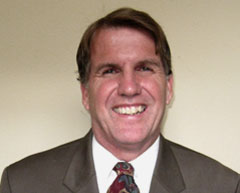 More Information:
Roeder Financial
4532 Westview Drive, Suite 100
La Mesa, CA 91941-6433

(619) 300-8500
Response to Bill Sheffler Fiduciary Article
Tomas Hebrank and Peter Preovolos May 11, 2009
To the Editor:
Our former colleague Bill Sheffler's recent article ("Pension Board Contention," May 9, 2009) contains an inaccurate claim about Mark Sullivan, SDCERS' new Board President. As former independent SDCERS Trustees and Board Presidents who have worked closely with Mark Sullivan since 2005, we know first-hand that Mark is an outstanding Trustee who has never deviated from his fiduciary duty to SDCERS' members, retirees and beneficiaries. Indeed, if there was even a hint of a conflict between his duties as a police officer and as a SDCERS Trustee, Mark recused himself from any Board discussion or vote. Our high regard and respect for Mark prompted us both to vote for him to be SDCERS' Board President.
Thomas C. Hebrank, San Diego
Peter E. Preovolos, La Mesa
Guest authors are welcome to submit articles and their thoughts to the ROEDER RAMBLE for potential viewing on this site.