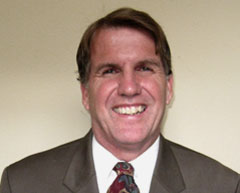 More Information:
Roeder Financial
4532 Westview Drive, Suite 100
La Mesa, CA 91941-6433

(619) 300-8500
The Sins of the Past
Rick Roeder, FSA October 2019
In late September, the City of San Diego labor unions received permission from Attorney General, Xavier Beccara, to file suit against the City for putting 2012's Proposition B on the ballot without negotiating with labor unions. "Bad faith" opined the California Supreme Court last year. The Court deemed that the City's Mayor at the time, Jerry Sanders, had championed Proposition B. This was a critical distinction. Labor negotiations were deemed not to be necessary in a "citizens' initiative" a la the type proposed by former Councilman Carl DeMaio. However, once Mayor Sanders became a proactive advocate, this, instead, became a city-sanctioned initiative. A critical distinction!
It mattered not that the Proposition breezed to victory with 65% of the vote. The Proposition put all future hires, other than police officers, in a 401(k)-style replacement plan. However, since the correct protocol was not taken, we now have a mess that could rival what a frat house faces on Sunday morning after homecoming.
How best to compensate the 4,000 affected City employees? One approach would be to offer a program for employees to purchase service on an elective basis. This approach would allow employees the choice of remaining in the existing defined contribution structure. To the extent such election is viewed as equitable will revolve around the interest rate used in determining said service purchase prices. A heavier-handed approach would entirely invalidate the successor plan and assume affected employees were always in the status quo defined benefit plan.
Where do things stand now? City Council, by a 6-3 vote, has joined labor unions in asking for invalidation of Proposition B. Stay tuned.
Guest authors are welcome to submit articles and their thoughts to the ROEDER RAMBLE for potential viewing on this site.