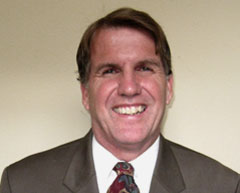 More Information:
Roeder Financial
4532 Westview Drive, Suite 100
La Mesa, CA 91941-6433

(619) 300-8500
Richard G. Roeder - A Tribute
Gary Findlay, Executive Director MOSERS March 2012
reprinted with permission from the
Missouri State Employees' Retirement System (MOSERS)
[Posted on 03/19/2012 at 7:13 AM]
July 26, 1926 – March 17, 2012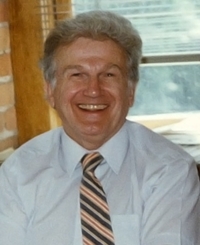 Richard G. Roeder (AKA, "RGR", "Dick" or "Rail") was a person of good character. He would have considered anything else about himself to be detail, but the detail was important to those of us who knew and loved him. He was a philosopher who managed to make a living as a highly skilled mathematician. A sign on his desk simply said "Think." He was an original thinker. Some people can think outside the box – for Dick, there was no box. His personalized license plate was his message to the world – it said, "WONDER." He wanted us all to marvel at the things around us and contemplate the mysteries of life. His interests had no boundaries. He was fascinated by art of all varieties and he created his own displays of beauty through his 4th of July fireworks shows, much to the delight of the children in his neighborhood.
Through his work, he touched the lives of literally hundreds of thousands of people in a very positive way. Promoting responsible plans leading to retirement income security for the masses was his mission, or perhaps more, his passion.
He once told me he would like to be remembered by others as having been an interesting person. That was all – just "interesting." Anyone who knew him who had their own list of "most interesting people" almost certainly had Dick at or very near the top.
He was a pioneer. He was a giant in the public employee retirement industry. He was my hero. He made the world a better place. I am extremely grateful that I had the honor of knowing him and the privilege of calling him my friend.
Gary Findlay, Executive Director
Missouri State Employees Retirement System