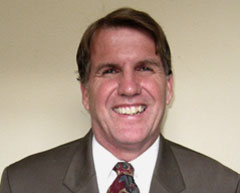 More Information:
Roeder Financial
4532 Westview Drive, Suite 100
La Mesa, CA 91941-6433

(619) 300-8500
Pulling the Rug Under the City of San Diego's Proposition B
Rick Roeder April 2019
On March 25, California's 4th District Court of Appeal court ruled that the manner in which the City of San Diego placed Proposition B on the ballot in 2012 was impermissible. The Proposition, which easily passed, put all future hires, other than police officers in a 401-(k) type plan. The Court's ruling is that the lesser value of benefits offered in the replacement plan needs to be made up to affected employees, augmented with 7% compound interest.
The three-judge body did not invalidate Proposition B nor did it uphold its validity. The finding of the Court was that then-Mayor Sanders did not go through appropriate channels with affected labor groups before the measure was put on the ballot. Ann Smith, long-time legal counsel for the City's largest labor union, the Municipal Employees' Association, repeatedly asked the Mayor's office to discuss Proposition B before the initiative was placed on the ballot in June 2012. Smith felt that the Mayor's refusal to meet in good faith ran afoul of existing "meet and confer" rules.
Former City Councilman, Carl DeMaio, expressed disagreement with Court of Appeals' ruling. DeMaio opined that Proposition B was a "citizens' initiative" and, thus, not subject to "meet and confer" rules.
Does this resolve the Proposition B saga for good? Perhaps but unlikely. The United States Supreme Court has already indicated that they will not hear the case. Then again, Proposition B contention has been going on for years. A central question remains: Will Proposition B eventually be invalidated in its entirety? If Proposition B was deemed to be put on the ballot illegally, one can envision that Proposition B will be overturned. Given all the drama surrounding the City's pension system over the past 20 years, we cannot help but think of one of Yogi Berra's pet sayings: "It ain't over until it's over."
Guest authors are welcome to submit articles and their thoughts to the ROEDER RAMBLE for potential viewing on this site.