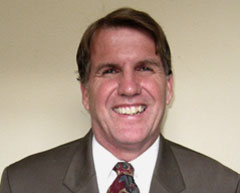 More Information:
Roeder Financial
4532 Westview Drive, Suite 100
La Mesa, CA 91941-6433

(619) 300-8500
THE SINS OF THE PAST
Rick Roeder May 2015
The Illinois state legislature's attempt to stem the tide of the state pension system's massive unfunded liabilities recently hit a roadblock, courtesy of the state Supreme Court. On May 8, the Illinois Supreme Court unanimously struck down a 2013 reform package to address the dismal financial condition of the state's five defined benefit plans. The judges ruled that the state's constitution has provisions which prohibit the reduction or impairment of pension benefits. The 2013 reform effort impermissibly reduced post–retirement Cost of Living Adjustments (COLAs), capped pension compensation and raised retirement ages in the opinion of the Court.
While many states have been far from stellar in funding promised benefits, Illinois might take the booby prize as the biggest offender. As of June 30, 2014, the funded ratio for Illinois' five state plans was a horrific 39.3% with an unfunded liability of $111 billion dollars. The Supreme Court ruling could not be well received by the City of Chicago. The four Windy City plans have an even worse funded ratio, 34.3%, as of December 31, 2013 with a $20 billion unfunded liability. Certainly, Chicago's Mayor Rahm Emanuel could not have been happy with the ruling as it greatly limits flexibility in addressing current funding woes and threatens the legality of 2014 City reforms. At the beginning of the 2015 year, Chicago's two plans for non–Safety employees reduced COLAs in addition to raising both employee and employer contributions. Why were the City Safety plans not so reformed? Heavy political clout is as good a guess as any. The Illinois Supreme Court is scheduled to opine on Chicago's reforms in July. Emanuel has made the comment that the City is not in violation of the state constitution. However, on May 26, Cook's County State Attorney, Anita Alvarez, said the City's latest reform package, spearheaded by Cook County Board President Toni Preckwinkle, was unconstitutional. Good luck, Mayor!
Regardless, the ratings agencies have not been waiting for future legal outcomes. Moody's has already reduced Chicago's ratings to junk bond status – the lowest rank of large USA cities.
The ruling has national ramifications. In essence, the judges opined that even draconian financial duress will not trump constitutional issues. This is the second time in less than a year that major threats to public sector pension benefits have been rebuffed. Last October, bankruptcy Judge Christopher Klein ruled that bankruptcy did not offer an avenue to reduce pensions in the City of Stockton filing (Please see the October 2014 Ramble "There are U–Turns in Downtown Stockton!").
Clearly, many states are in an uncomfortable position of overpromising and/or underfunding pension benefits. Recent events suggest there is no easy way out. Permissible restructuring in benefit design seems to be restricted to future hires after such change is enacted. For example, the California legislature passed Assembly Bill 340 in September 2012 but benefit reductions were limited to those hired on or after January 1, 2013. Actuarially, the impact of changes limited to new hires will not have significant overall impact for 5–10 years after implementation. 401(k)–style proposals have surfaced in other states for new hires but, again, such proposals do not immediately address burdensome unfunded liabilities.
Recent events suggest that there are no easy solutions. Having a public referendum on state constitution benefit impairment provisions is one approach. Ever unpopular tax increases may be needed. Getting labor to the bargaining table and coming to an agreement that offer current pay compensations for benefit relief might be workable in some jurisdictions.
So, the next time you complain about crumbling roads and aging bridges and wonder why local officials cannot more readily fix things, wonder no longer. Pension obligations are playing a significant role in siphoning public funds from other purposes.
Guest authors are welcome to submit articles and their thoughts to the ROEDER RAMBLE for potential viewing on this site.